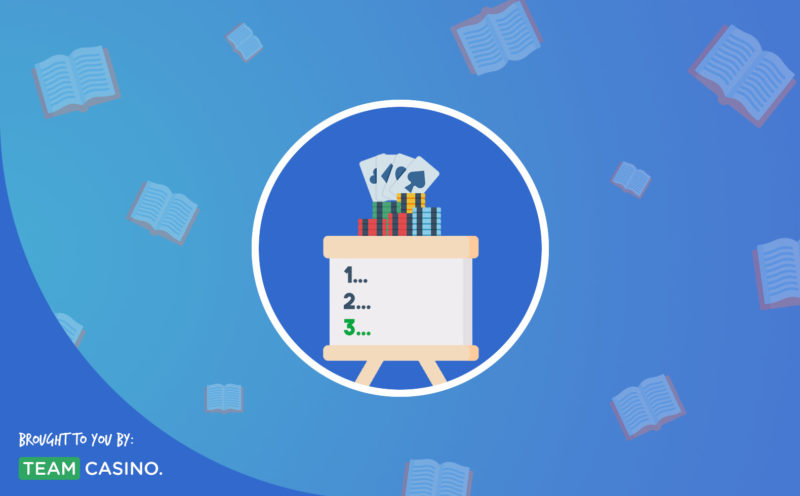 How To Play Casino Games
You may never have played casino games before, but that's ok!
This guide will cover the three main types of casino game that you'll be using to complete offers.
Slots
A slot is like an online fruit machine.
There are hundreds of different slots out there, but they all work in a similar way.
You choose a cost per spin, say 20p, and then when you spin, if you match certain symbols, you will win a cash prize.
Team Casino will always recommend which slots to use, and what spin size to go for.
You just open the slot, set the spin size, and keep spinning until you reach the required wagering amount.
Blackjack
Blackjack is one of the most popular casino games and you will be using it lots when completing offers.
Blackjack has different in-game choices, and these impact the expected return.
We have created a strategy guide which explains how to play blackjack, and what decisions to make.
You'll find this guide on our welcome offers page, before the first blackjack offer.
Roulette
Roulette is probably the first thing many people think of when they hear the word "casino".
It's very simple to play. You can place bets on different possible outcomes and then watch the wheel spin. If you correctly guess the outcome, you win money.
Unless otherwise stated in an offer guide, Team Casino recommends only betting on either Red or Black.
This is called an even money bet, and is the lowest risk option in roulette.
Most members will pick an option and stick with it for their entire time completing offers. For example 'I will always use bets on black to complete offers'.
Warning: Never cover more than 50% of the roulette wheel with bets, as this goes against most casino's T&Cs. For example, don't put £5 on red and £5 on black at the same time. You could have winnings confiscated and get gubbed. Plus the ball will sometimes land on zero, so it doesn't improve the value of offers.